BUMI:
Reimagining sustainable food delivery service in NYC.


A systems approach to a super wicked problem.

(September 2019 - May 2020)

Category:

Service Design / Systems Design / Branding
Role:

Design Researcher, Systems Designer, Service Designer (Solo)
THE PROBLEM


Food delivery services are ubiquitous in New York City, with most of the operations aimed towards increasing efficiency and therefore, are often not sustainable. With the ongoing pandemic and shelter-in-place order, the demand for food delivery services has increased exponentially and forecast shows this behavior does not seem to be slowing down much after the lockdown has been lifted.




THE INTERVENTION*


A closed-loop niche seasonal eatery, cooked by chefs native to the region, delivered to your home.


🔎️ *Climate change effects are a super wicked problem to which there is no one-size-fits-all solution, what we can do is design interventions in the system with a long-term goal of achieving sustainable economy.


THE PROCESS


1. Quantitative Research: Data, Statistics
2. Literary Review
3. Qualitative Research: In-Depth Interviews, Observatory Research, Systems Mapping
4. Ideation & Prototyping
5. Testing & Iterate
6. Deliverables (Service Design, Systems Map, Site Prototype, Defense Presentation, Dissertation Book)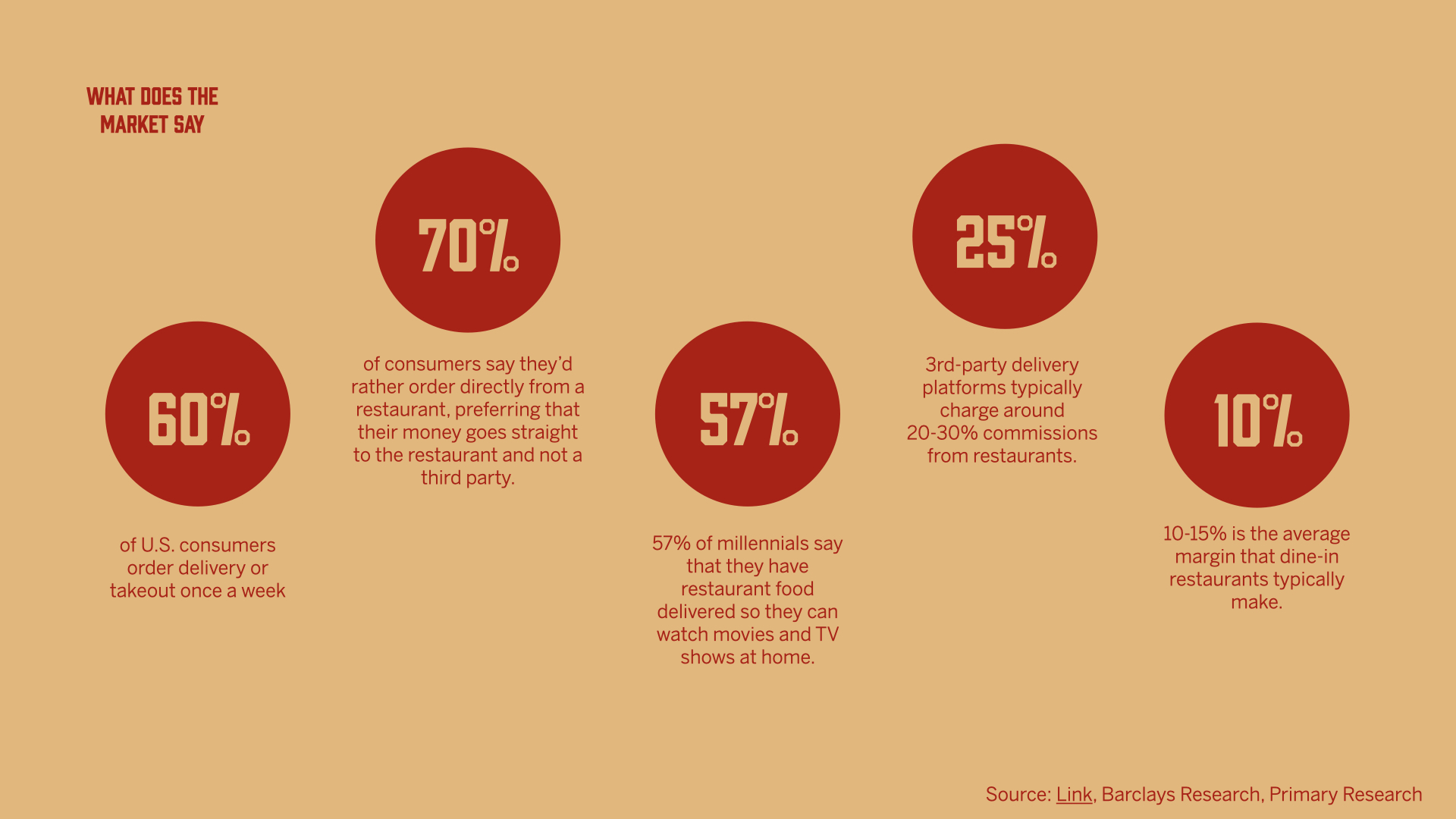 The System:
The User:
︎︎︎ The adventurous eater
︎︎︎ The serial orderer
Design Question:
What if we redesign a sustainable food delivery service that can deliver a quality and authentic food while also maintaining conveniency for customers and empowering the ethnic communities it operates in?
The Inspiration:
︎ Home cooks in ethnic communities
︎ Ramen Lab rotating menu
︎ Couriers impacted by COVID-19
︎ Demand for niche-ethnic food
︎ Cloud kitchens
In Indonesia, local food subscriptions are called "catering".

This service is widely available from any range of price (from <$1/meal) and typically the food is home-cooked meal as well. The container ranges from tiffins to stackable plastic lunch boxes that are continually reused.

Using operations that has been done for years, the courier will pick up the empty container the following day when they are delivering lunch. It's a simple swapping mechanism that is part of many people's habits.

This also shows that reusability is an important component in areas where the people can't rely on government facilities to effectively and sustainably manage their waste.



Design Principles: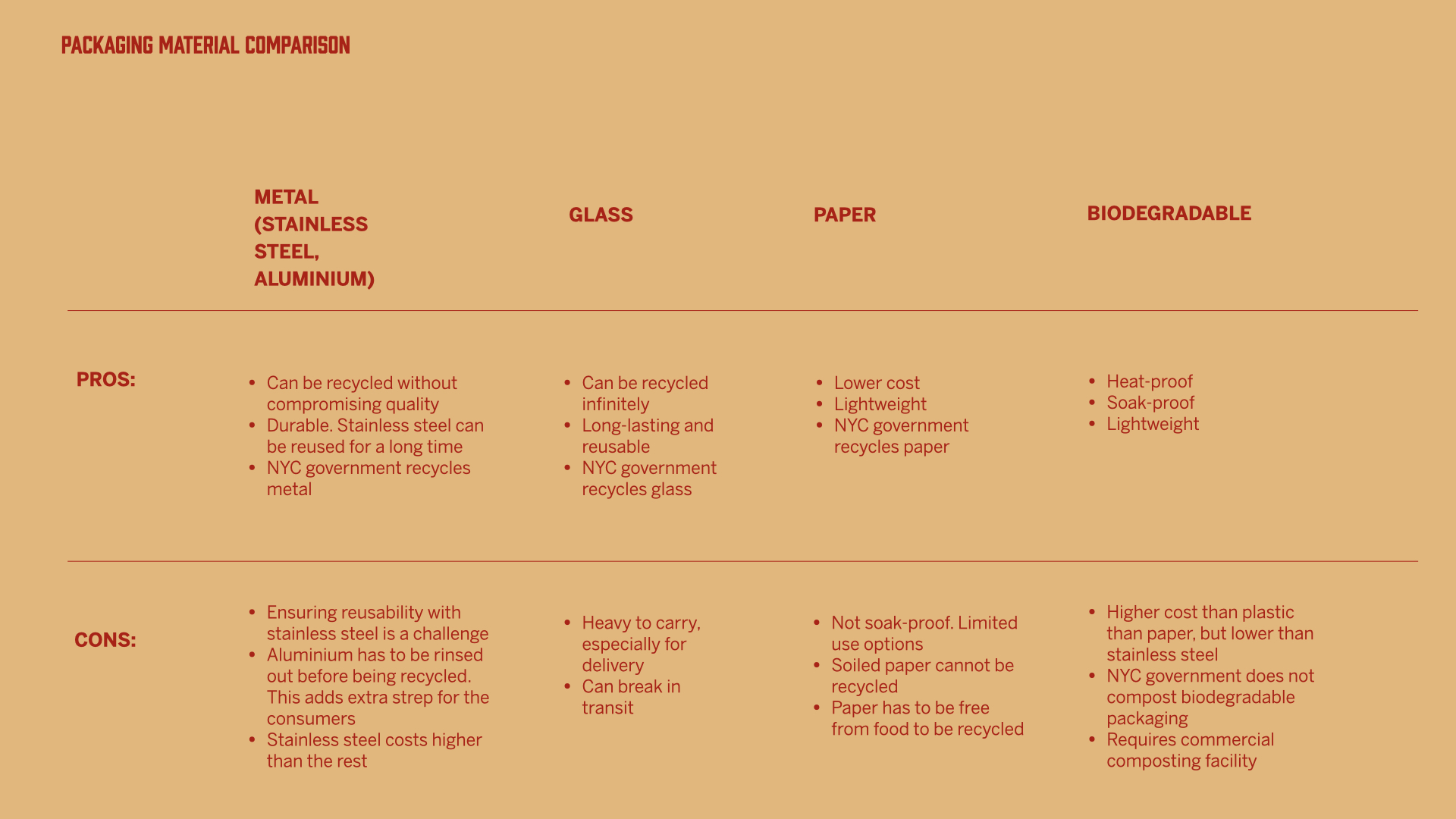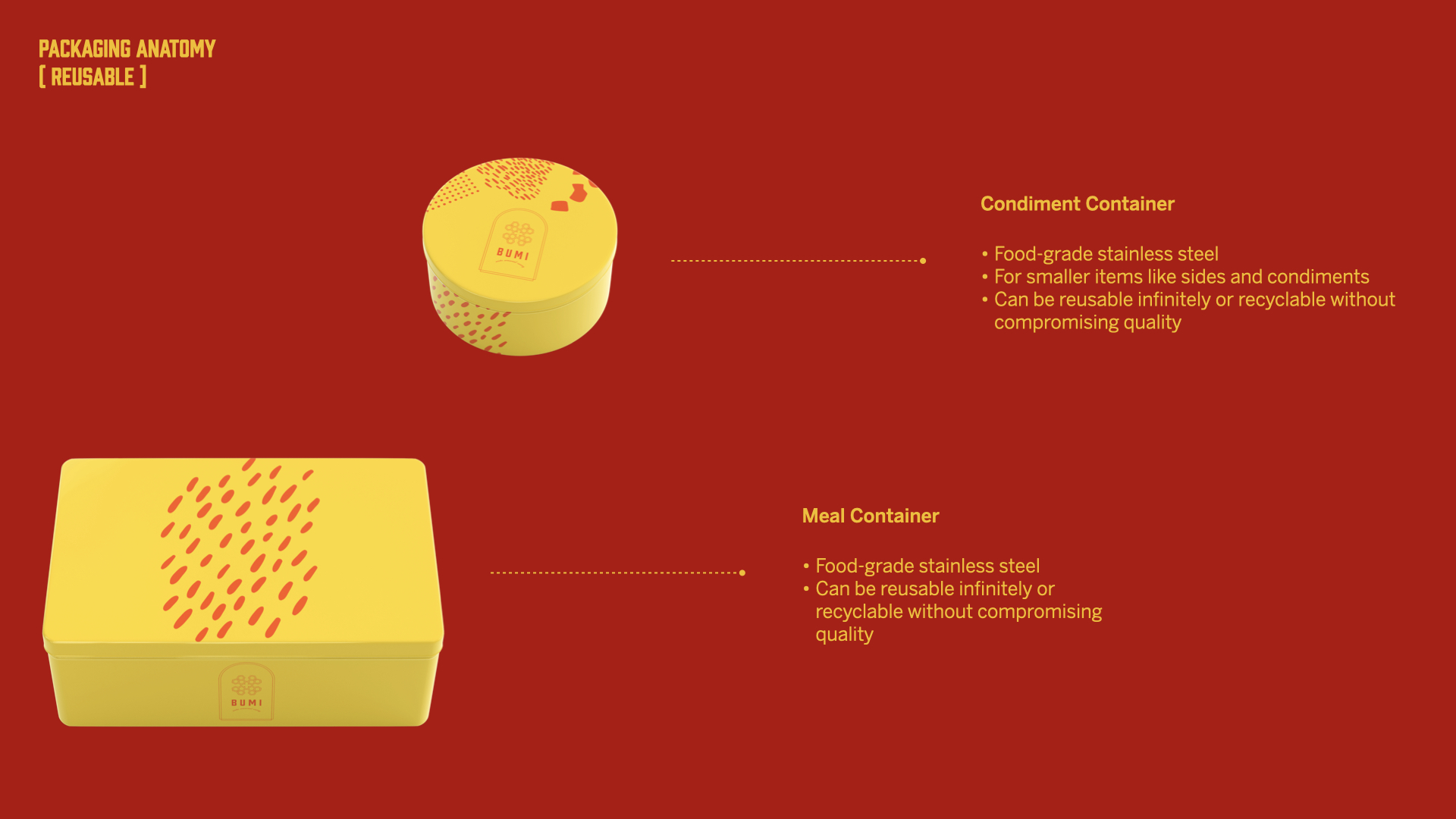 Based on the testing feedback, there is heightened concern over cleanliness and the shelter-in-place order, I pivoted to use biodegradable packaging instead (for the duration of the pandemic). The specific biodegradable packaging for BUMI is not home compostable and cannot be processed by the municipal recycling in New York City. It is, however, commercially compostable.

I want to emphasize that companies should be responsible at the end-of-life of the products they sell.

Because of this, I developed a pick-up operations that is adaptable to both reusable and biodegradable packaging–while still reserving the convenience factor to the customers.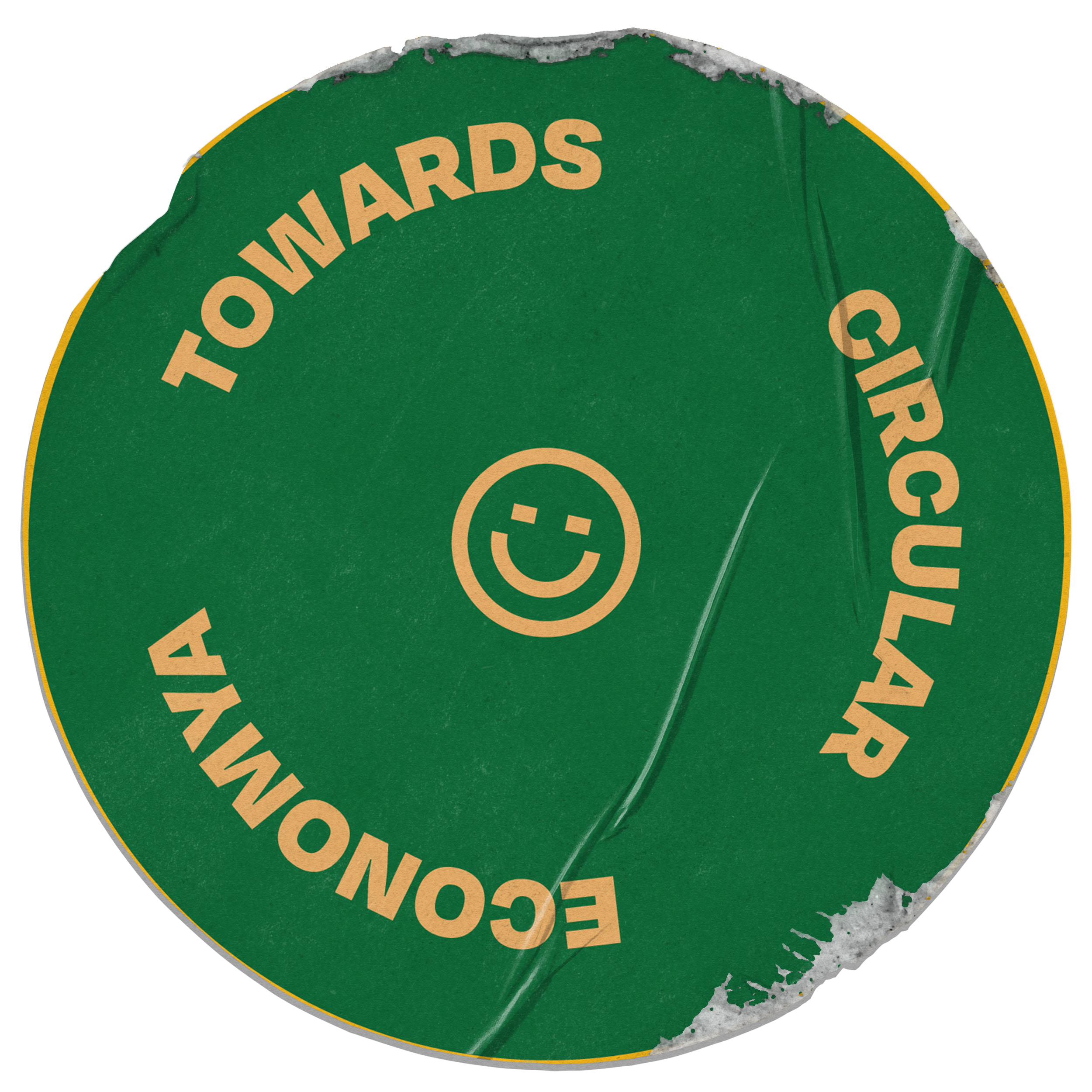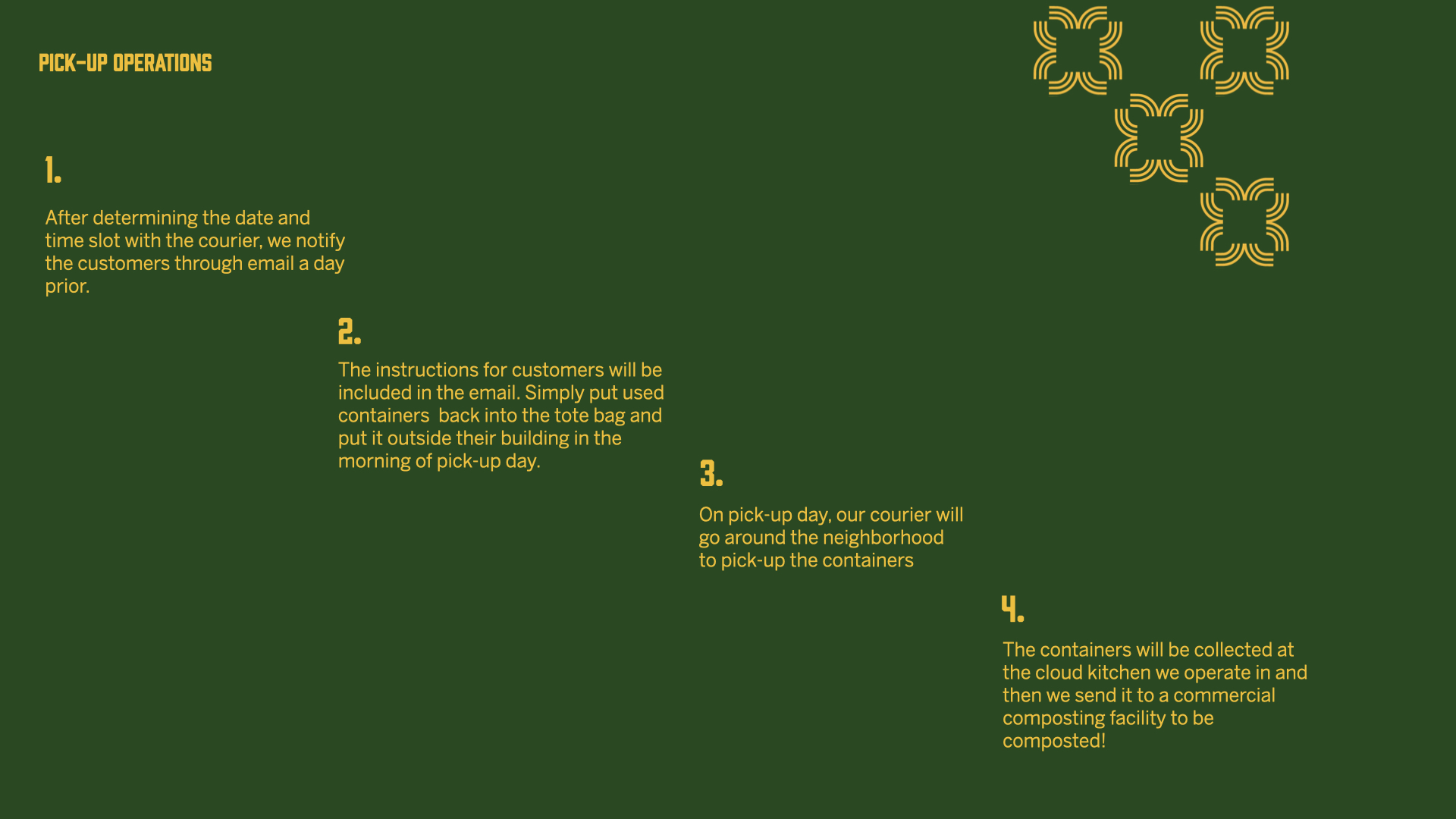 User Journey Map: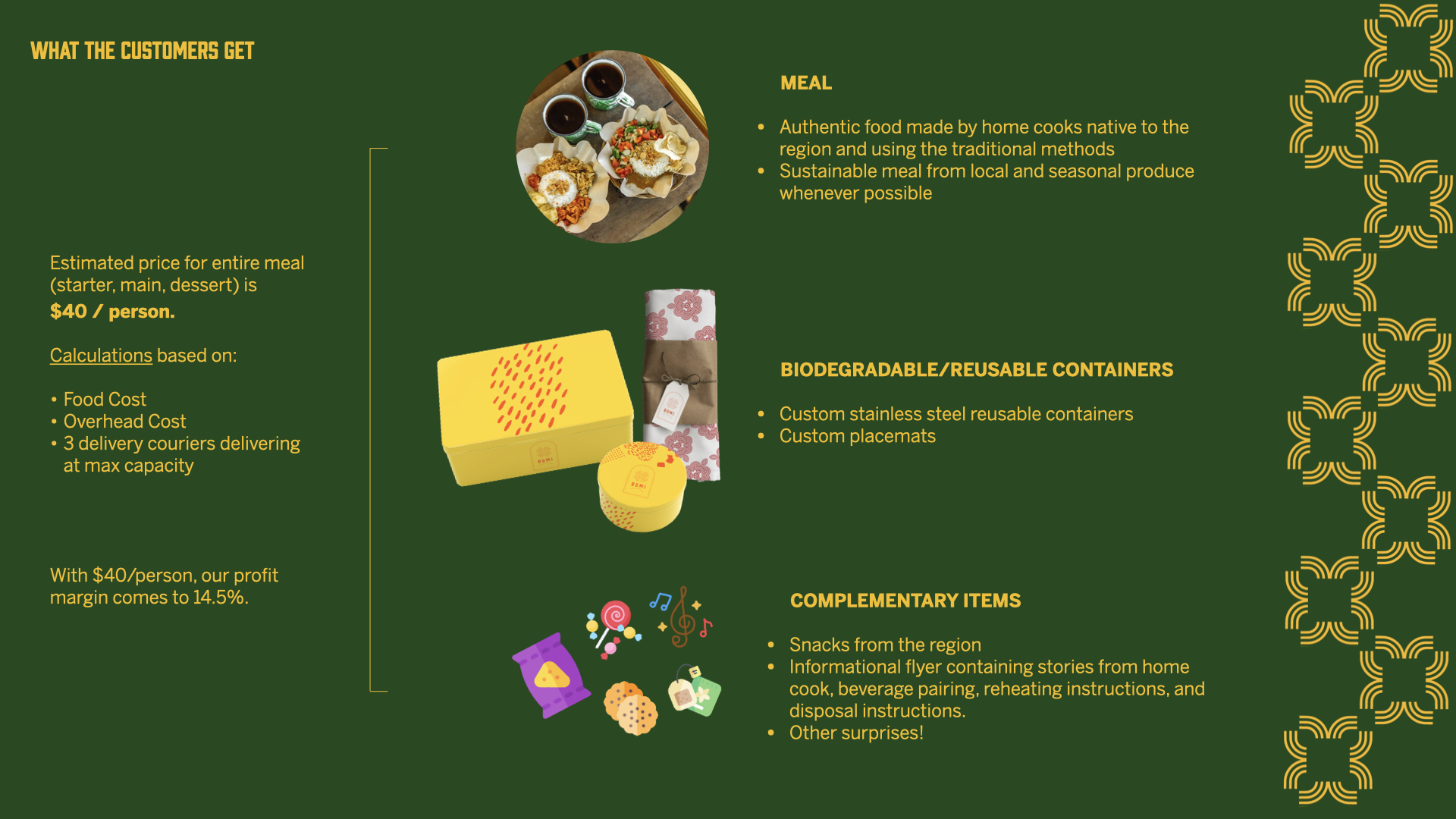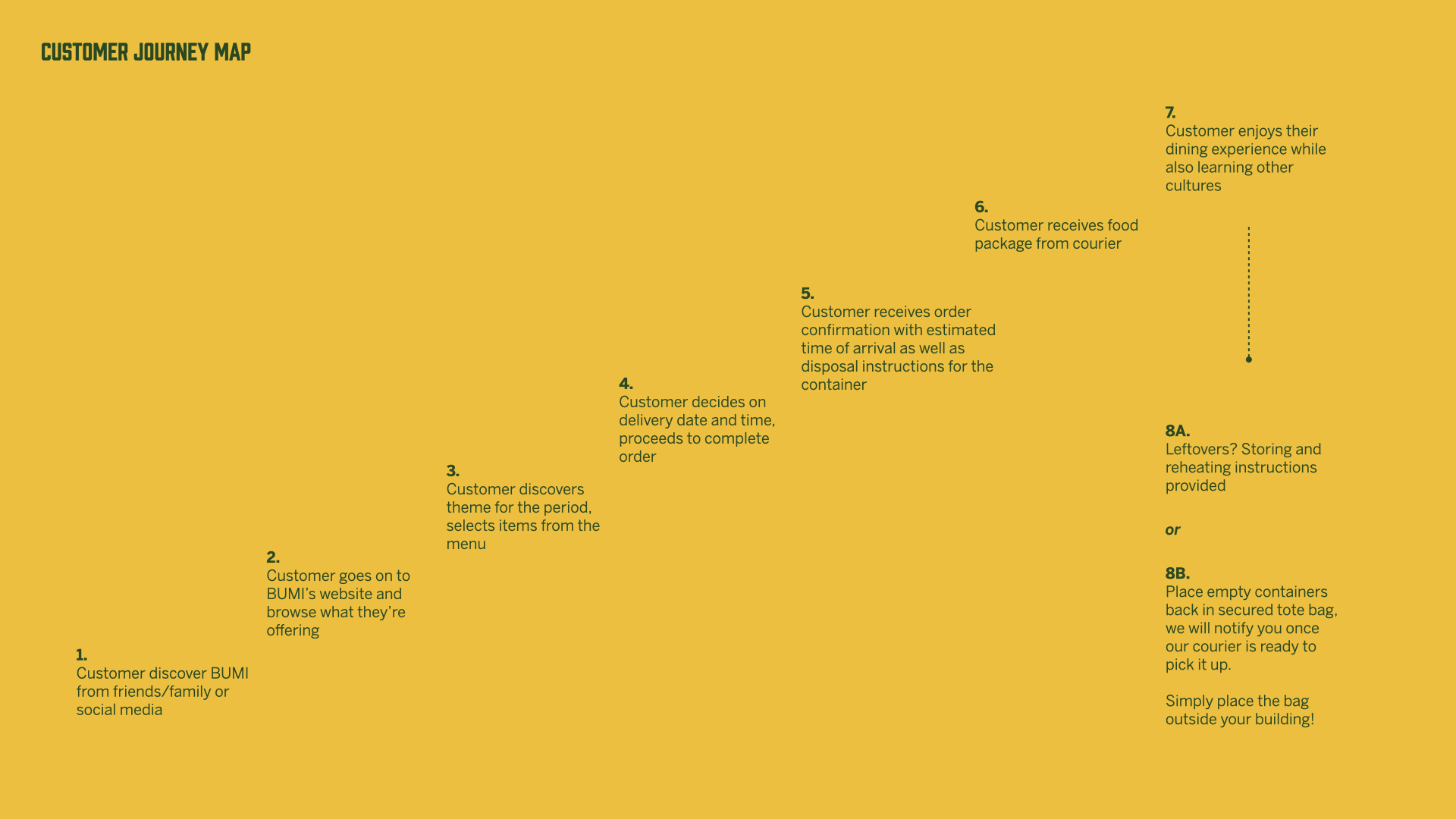 In addition to the closed-loop operations, we also want to strengthen the relationships with the niche-ethnic community and inform the customers of our story.

Below is the informational flyer to be included with every purchase.